Back to List
News
September 12, 2014
Chelsea Opera celebrates renowned wordsmith Terry Quinn with performances in New York and Massachusetts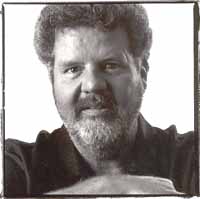 Chelsea Opera, an ambitious New York company, presents two performances featuring the work of celebrated librettist and author Terry Quinn this season: In concert, Chelsea Opera presents... Quinntessentially Yours II on January 24, 2015 in New York City and on June 21, 2015 the New England premiere of the opera A Distant Love: Songs of John and Abigail Adams, with music by Gary Fagin and libretto by Terry Quinn, at the Adams National Historical Park in Quincy, Massachusetts. More details about each of these events are below.

The performance of A Distant Love is supported by a grant from the National Endowment for the Arts - Art works program. In order to receive funding through this grant, Chelsea Opera must match it dollar for dollar. They have started a matching funds campaign to raise $12,500 by June 21, 2015. To support Terry Quinn's beautiful and moving work through a tax-deductible donation, please visit www.NYCharities.org
For more information visit ChelseaOpera.org and join Chelsea Opera's mailing list.
---
Event Details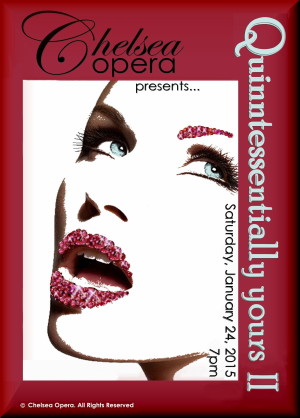 January 24, 2015
Chelsea Opera presents....
Quinntessentially Yours II
7:00 pm
Christ and St. Stephen's Church
120 West 69th St, New York
A Gala Benefit Concert of music with words by Terry Quinn

Tickets: All ticket prices include admission to an exclusive reception with the artists following the performance.
Preferred - $75* adv/$85* door
Gen Adm - $50* adv/$60* door
Snr/Stdt - $30* adv/$35* door
* Amounts above $15 are tax-deductible.
Purchase tickets at OvationTix.com
---
June 21, 2015
A Distant Love: Songs of John and Abigail Adams
2:00 pm
Adams National Historical Park
Quincy, Massachusetts
Libretto by Terry Quinn and Music by Gary Fagin
Free performance with $5 admission to the park.
Terry Quinn based his libretto on letters exchanged between John and Abigail who shared their aspirations, accomplishments and frustrations as Adams worked to secure financial support from the Dutch for the new nation emerging from a revolution. Back home, Abigail single handedly maintained their farm in Braintree, MA, surviving war, economic deprivation, disease and heartache.

To support this production with a tax-deductible donation, visit www.NYCharities.org
---

Terry Quinn, librettist and author

Mr. Quinn's fiction, biography and poetry have been published in the United States, Europe, Asia and Australia by, among others: Little, Brown; St. Martin's Press; Holt, Rinehart and Winston; Allen & Unwin; Harvill/Collins; and The Paris Review. His dramas and comedies have been produced in London, Cambridge, Paris, Bordeaux, Amsterdam, Berlin, Frankfurt, Vienna and Moscow, as well as on Off Broadway, in regional theaters throughout America and on National Public Radio.

As an opera and art song librettist, Mr. Quinn has had world premiere performances at Amsterdam's Concertgebouw, the 92nd Street Y's Kaufmann Concert Hall in New York City, The Brooklyn Historical Society and Chelsea Opera. He has also composed the score and written the book and lyrics for three music theater works produced in New York, Savannah and Washington, D.C.
For more information, visit TerryQuinn.com
See Related: