Back to List
News
March 22, 2017
Chicago Tribune: 'Defiant Requiem' in Chicago a revival of Verdi sung in concentration camp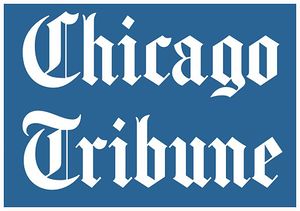 March 17, 2017
by Howard Reich
Verdi's Requiem never had been performed under circumstances like these.
On June 23, 1944, the sick and starving inmates of the Terezin ghetto/concentration camp in Czechoslovakia sang the massive work for Nazi officers and members of the International Red Cross.
As the performance unfolded, the choristers in Terezin — a "holding pen for Jews" to be shipped to death camps in the east, according to the United States Holocaust Memorial Museum — knew full well the meaning of the Latin words they sang. Though conceived as a Catholic Mass for the dead, the work became a cry from the nearly dead, the singers bringing new meanings to the text:
"Deliver me ...," "… whatever is hidden will be revealed …," "… nothing shall remain unavenged ...," "… from the ashes, the guilty man to be judged …," "… how great will be the terror, when the Judge comes."
This extraordinary moment in Holocaust history has been detailed in books and on screen, notably in the 2012 documentary film "Defiant Requiem," which traced conductor Murry Sidlin's journey to lead the Verdi Requiem in 2006 in Terezin (Theresienstadt in German). The place had not heard the Requiem since Terezin's self-styled choristers — most of whom would be murdered — sang it for the last time, 68 years earlier.
On March 23, Sidlin will bring the story and the music to Orchestra Hall at Symphony Center, directing soloists, the choir and the Chicago Philharmonic in the complete score, accompanied by historic film clips and recitations by actors Tovah Feldshuh and Peter Riegert. The venture, which began more than two decades ago, when Sidlin stumbled upon Joza Karas' book "Music in Terezin," now consumes most of his career, he says in an interview with the Tribune.
Read the entire article at this link.
See Related: