Composer, Concert, Recording
Back to List
Calendar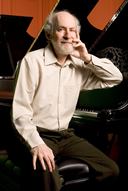 Haskell Small: Journeys in Silence
Place & Time
Christ & St. Stephen's Church
122 W 69th St
New York
NY
October 25, 2013
8:00 PM
Program
JOURNEYS IN SILENCE: The pianist Haskell Small performs the complete Musica Callada by Federico Mompou.
Small had clearly internalized the work and brought it off with exceptional gravity and focus. Each movement had a life and character of its own -- from Satie-like translucence to almost frightening desolation -- while connecting to the others with natural grace. High marks to Small on courage alone, even higher for a riveting performance.
--The Washington Post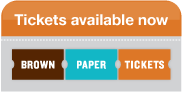 Haskell Small
Pianist and composer Haskell Small leads a quiet and contemplative life, despite living in the fast-paced urban environment of Washington DC. Small, chair of the piano department at Washington Conservatory of Music, is fascinated with music that is primarily quiet, spacious and of a mystical nature. His national tour this fall entitled "Journeys in Silence," features performances of Federico Mompou's Musica Callada, a spare yet intense work that is inwardly searching, prayerful, searing, and at times explosive. The title of this set of 28 pieces refers to a poem by the Spanish mystic St. John of the Cross, who expressed the idea of music as the voice of silence.
On October 25 at 8:00 PM, Small brings this contemplative program to Christ & Saint Stephen's Episcopal Church in New York City (120 West 69th Street). Tickets for the concert are $20 ($15 for students/seniors) and can be purchased online at haskellsmall.brownpapertickets.com.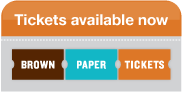 Featured Artists