Back to List
News
April 8, 2014
Orli Shaham reflects on long-time teacher Herbert Stessin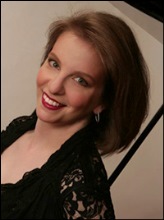 On April 20, pianist Orli Shaham performs in a concert dedicated to the memory of her long-time teacher, Herbert Stessin. Mr. Stessin was on the faculty at Juilliard for 50 years, during which time he taught the pianists Jeremy Denk, Andreas Haefliger and Gustavo Romero, as well as Ms. Shaham and dozens of other keyboard artists.
In the interview below, Ms. Shaham discusses the upcoming concert, and recalls her former teacher and his legacy.
Q. How did this concert come about?
A. Ever since Herbert Stessin passed away in 2011, there has been talk amongst his former colleagues, students, and friends, about putting on a concert in his memory. He had connections to so many important pianists. Finally, thanks to Rita Sloan, we put a date in the books. That date, which happens to be Easter [April 20] could not possibly be more fitting. Though Herbert was an avowed atheist, this resurrection of his spirit seems apt.
Q. How did you come up with the programming?
A. There are two sides to what we love about Herbert: His deep passion for really good music and his sense of humor. Both are represented in this program. The pieces we chose are ones we know he would have loved to hear. It's as if we're playing a concert just for him.
Q. How did he influence you as a musician, and as a person?
A. That's like asking, "How did your parents influence you?" His influence is really second only to that of my own parents. He shaped the musician that I became, and he over time became like a real member of my family. I began studying with him at age 8. Officially, my studies with him were over when I was 21, but I continued to bring him pieces and seek his input and advice until shortly before his death.
Q. What was unique and special about him as a teacher?
A. He had an incredible commitment to his students, both musically and personally. What really touched me after he was gone was reading the many letters his students wrote to him, thanking him not only for his musical influence but for listening to their personal problems as well. He was as much a musician as an armchair psychiatrist.
Q. What do you hope audiences will get out of the concert?
A. We want to share his joie de vivre: his real joy and love for music and lifeand all the passion that all of us have for him. He had such a great sense of humor, and referred to himself as a sit-down comic. His one-liners haunt me to this day....in a good way.
Pianists Orli Shaham, Rita Sloan, Jonathan Feldman, and Sakiko Ohashi perform music by Brahms, Mozart, Schumann, Barber, and Faure. Sunday, April 20, 4:00 PM, Bargemusic.
Information and tickets at bargemusic.org.
See Related: