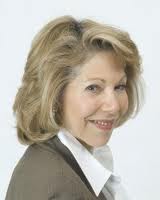 VICTORIA BOND, Composer and Conductor
Internationally acclaimed composer/conductor Victoria Bond's compositions have been praised by the New York Times as "powerful, stylistically varied and technically demanding," and her conducting has been called "impassioned" by the Wall Street Journal and "full of energy and fervor" by the New York Times.
Bond's opera, Clara, about the 19th century composer and pianist Clara Schumann will premiere in 2019 at the Festspielhaus Baden-Baden Germany. Her Hanukkah opera The Miracle of Light, commissioned by The Young People's Chorus of New York City was premiered by Chamber Opera Chicago in 2016 with a subsequent performance in 2017, and her opera-in-progress, The Adventures of Gulliver, was awarded an Opera America Commissioning Grant, and received a workshop production by American Opera Projects in 2017.
Victoria Bond's most recent CD, Soul of a Nation: Portraits of Presidential Character, features soloists from the Chicago and Milwaukee Symphony Orchestras. Released on Albany Records in 2018, each of the four works include narration taken from the president's own words. An album of Bond's chamber music will be released in 2019 on Naxos with performances by musicians of the Chicago Symphony Orchestra. Her music has also been recorded on the Koch International, GEGA, Protone, and Family Classic labels.
Recent performance highlights include Bond's opera Mrs. President by Rochester Lyric Opera, The Reluctant Moses, commissioned and premiered by the Choral Society of the Hamptons, How Lovely is Thy Dwelling Place commissioned by Soli Deo Gloria Music Foundation and premiered by the combined choirs of St. John the Divine and Temple Emanuel in New York, (also performed at Carnegie Hall in 2018) and the premiere of The Voice of Water by Sybarite5 on Ms. Bond's Cutting Edge Concerts New Music Festival in 2018.
Bond has composed eight operas, six ballets, two piano concertos and numerous orchestral, chamber, choral and keyboard compositions. She has been commissioned by ensembles including the Houston and Shanghai Symphony Orchestras, Cleveland and Indianapolis Chamber Orchestras, Michigan Philharmonic, Schola Cantorum Guido Aretinus (Italy), Los Angeles County Museum of Art, Soli Deo Gloria Music Foundation, American Opera Projects, Young Peoples' Chorus of New York City, Manhattan Choral Ensemble, Choral Society of the Hamptons, American Ballet Theater, Pennsylvania Ballet, and Jacob's Pillow Dance Festival. Her compositions have been performed by the Dallas Symphony, New York City Opera, Saint Paul Chamber Orchestra, Anchorage Opera, Irish National Orchestra (RTE), Shanghai Symphony and members of the New York Philharmonic and Chicago Symphony, among others.
Victoria Bond has served as Exxon/Arts Endowment Conductor of the Pittsburgh Symphony, Artistic Director of the Opera Roanoke, Harrisburg Opera and the Bel Canto Opera, Music Director of the Roanoke and New Amsterdam Symphony Orchestras and Assistant Conductor of the New York City Opera. She has conducted the Houston, Honolulu, Buffalo, Richmond, Louisville, Albany, Anchorage, and Dallas symphony orchestras; Cleveland and St. Paul chamber orchestras; the Shanghai, Hunan, and Wuhan symphony orchestras and Beijing Central Opera in China, Opera Carolina; Festival of Contemporary Music in Santos, Brazil; Radio Telefis Eirann in Dublin, Ireland; and the Center for Contemporary Opera in New York.
Inspired by Pierre Boulez's series, "Perspective Encounters," Victoria Bond founded Cutting Edge Concerts in 1998. Called "a full-throttle commitment to contemporary music" by Chamber Music America, CEC has presented 305 works by 191 composers on 66 concerts to date. CEC's 22nd season in 2019 features scenes from Bond's opera Gulliver, music by Paul Chihara and Harold Meltzer, a music theater production by Quogue Theater, and pianist Paul Barnes performing works by Philip Glass alongside a world premiere commission by Ms. Bond.
In addition to her composing and performing activities, Ms. Bond is also passionate about sharing her knowledge of music with others. She is a frequent pre-concert lecturer for the Metropolitan Opera at the Lincoln Center (where she will lead a four-part class on Wagner's Ring cycle in spring 2019), and for the MET's HD simulcasts at Guild Hall in East Hampton, NY, and regularly lectured before New York Philharmonic concerts at Avery Fisher Hall. She has taught at Julliard, New York University, and currently teaches at Nyack College's NYC campus. Victoria Bond works with young conductors each summer as guest faculty at The Conductor's Institute of South Carolina.
Ms. Bond is the recipient of the Victor Herbert Award, the American Academy of Arts and Letters' Walter Hinrichsen Award, the Perry F. Kendig Award and the Miriam Gideon Prize. She has been awarded honorary doctorates from Hollins and Roanoke Colleges, and Washington and Lee University, and was voted Woman of the Year, Virginia in 1990 and 1991.
Victoria Bond holds Master's and Doctorate degrees from the Juilliard School and a Bachelor's degree from the University of Southern California. She is the first woman awarded a doctorate in orchestral conducting from the Juilliard School. Her teachers include Ingolf Dahl and Roger Sessions (composition); William Vennard (voice); Jean Morel, James Conlon, Sixteen Ehrling, Leonard Slatkin, Herbert von Karajan and Herbert Blomstedt (conducting). While a conducting student at Juilliard, Ms. Bond served as assistant conductor to Pierre Boulez, Aaron Copland, and Mstislav Rostropovich.
(JUNE 2018)