Gail Wein provides communications services for artists and projects in classical music, including Publicity, CD Promotion, Web Content, Program and Liner Notes, Radio Production and Communications Consulting.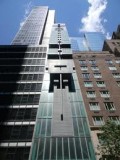 Concert Series
In Spring 2016, the Austrian Cultural Forum celebrates contemporary composers with a bevy of events featuring performances by JACK Quartet, Talea Ensemble, and Merlin Ensemble.

Concert Series
The interactive concert series Baby Got Bach, hailed as "magical" and a "wonderful carnival of musical exploration," was founded by concert pianist Orli Shaham in 2010. As Artistic Director, she draws on both her background as an internationally renowned musician and her experience as the mother of young children. Designed for children ages 3-6 and...

Composer
A major force in 21st century concert music, Victoria Bond leads a dual career as composer and conductor. Her compositions have been praised by the New York Times as "powerful, stylistically varied and technically demanding," and her conducting has been called "impassioned" by the Wall Street Journal and "full of energy and fervor" by the New York Times.
Victoria...

Music Festival
Composer and conductor Victoria Bond is the founder and director of Cutting Edge Concerts New Music Festival. CEC has been called "a full-throttle commitment to contemporary music" by Chamber Music America, and "a gift to New Yorkers thirsty for new sounds" by Time Out New York. Now in its 18th season, highlights of this year's festival include the festival's debut...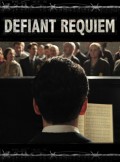 Artist
Created and conducted by Maestro Murry Sidlin, Defiant Requiem: Verdi at Terezín features a full performance of Giuseppe Verdi's Requiem Mass. The performance includes actors, historic film footage from Terezín and interviews with original chorus members relating the full, impassioned story of how and why these Jewish prisoners,...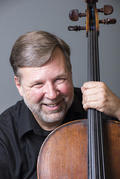 Artist
The cellist Eric Edberg shares his considerable talents with music-lovers in New York City in January. On January 15, 2016 Edberg teams up with pianist and composer Fernando Otero for a free program featuring Otero's sensuous compositions at the Argentine Consulate. On January 19, Edberg is joined by the extraordinary pianist Taka Kigawa to perform works by Bach, Debussy, Kernis,...
Artist
Organist Christopher Houlihan is widely acknowledged as one of the brightest stars in the new generation of American organists, praised by the media as "gifted" (New York Times), "dazzling" (Wall Street Journal), and "eloquent" (Los Angeles Times). Still in his 20's, Houlihan's international performing career is well underway, having performed in celebrated...

Artist
One of the most outstanding Spanish pianists of his generation, José Menor has quickly established himself as a sought-after artist in the field of new music. A champion of music from his rich Spanish heritage, pianist Jose Menor performs works by Enrique Granados on the 100th anniversary of the composer's death in recitals at Carnegie Hall and the DiMenna Center this spring....
Artist
A consummate musician recognized for her grace and vitality, Orli Shaham has established an impressive international reputation as one of today's most gifted pianists.

Recording
The Zodiac Trio
The Zodiac Trio enjoys an international concert schedule that spans three continents and presents an eclectic repertoire that mixes contemporary with the traditional. In its relatively short history - the ensemble formed in 2006 at Manhattan School of Music, before becoming the first American group and the only ensemble with a wind instrument to...