Gail Wein provides communications services for artists and projects in classical music, including Publicity, CD Promotion, Web Content, Program and Liner Notes, Radio Production and Communications Consulting.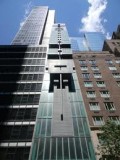 Concert Series
With its architectural landmark building in the heart of Midtown Manhattan, the Austrian Cultural Forum New York is the cultural embassy of Austria in the United States. It hosts more than 100 free events annually and showcases Austrian contemporary art, music, literature, and academic thought in New York. ACFNY's Fall 2017 season features the pianist Anna Magdalena Kokits, the Moving Sounds Festival, modern klezmer sounds from Nifty's, cellist Friedrich Kleinhapl, and the new music/jazz ensemble Studio Dan.

Concert Series
The interactive concert series Baby Got Bach, hailed as "magical" and a "wonderful carnival of musical exploration," was founded by concert pianist Orli Shaham in 2010. As Artistic Director, she draws on both her background as an internationally renowned musician and her experience as the mother of young children. Designed for children ages 3-6 and their families, Baby Got Bach features live chamber music in a participatory format. The concerts feature hands-on activities followed by performances that encourage audience participation and develop listening skills.

Concert Series
Baruch Performing Arts Center (BPAC) is an active presence in the heart of Manhattan. Located just east of the Chelsea neighborhood, BPAC presents world class Classical music, Jazz, Pop, theater, dance, literary and spoken word, film, and talks. BPAC's 2017/18 season features acclaimed pianists Sara Davis Buechner and Michael Brown; chamber ensembles Sonnambula, Cantata Profana, Israeli Chamber Project, and the Alexander String Quartet; and opera festivals from Prototype and Heartbeat Opera. In addition, BPAC offers a jazz series named for bassist and late Baruch faculty member Milt Hinton. This season the Milt Hinton Jazz Series presents Matuto, Yotam Silberstein Quartet, and Jane Ira Bloom.

Recording
On November 17, 2017, the Paragon Ragtime Orchestra and New World Records release Volume 3 of Black Manhattan, music by African-American composers active around the turn of the 20th century in New York City. Inspired by the extraordinary artistic vitality of the composers and musicians who formed the legendary Clef Club in NYC—such as James Reese Europe, Will Marion Cook, and the Johnson Brothers—Black Manhattan features the critically-acclaimed and authentic period performance of the Paragon Ragtime Orchestra joined by soprano Janai Brugger and banjo-player Paul Draper. Many of the composers on these albums are forgotten, but their important artistic contributions paved the way for the "Harlem Renaissance."

Composer
A major force in 21st century concert music, Victoria Bond leads a dual career as composer and conductor. Her compositions have been praised by the New York Times as "powerful, stylistically varied and technically demanding," and her conducting has been called "impassioned" by the Wall Street Journal and "full of energy and fervor" by the New York Times.
Victoria Bond's new groundbreaking opera, Mrs. President, tells the true story of Victoria Woodhull, who, in 1872, was the first female candidate to run for the US presidency. Anchorage Opera presented the premiere of the newly orchestrated score of Mrs. President in October, 2012.

Music Festival
Composer and conductor Victoria Bond is the founder and director of Cutting Edge Concerts New Music Festival. CEC has been called "a full-throttle commitment to contemporary music" by Chamber Music America, and "a gift to New Yorkers thirsty for new sounds" by Time Out New York. 2018 marks the festival's 20th anniversary season featuring award-winning quintet Sybarite5 performing works by Paul Moravec, Victoria Bond, and James Schlefer; a staging of composer Eric Salzman's "Big Jim and the Small Time Investors"; Boston-based Hub New Music performing works by Robert Honstein, Victoria Bond, and Evan Ziporyn; and a return to CEC for the Cygnus Ensemble.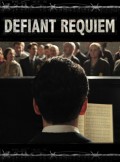 Artist
Created and conducted by Maestro Murry Sidlin, Defiant Requiem: Verdi at Terezín features a full performance of Giuseppe Verdi's Requiem Mass. The performance includes actors, historic film footage from Terezín and interviews with original chorus members relating the full, impassioned story of how and why these Jewish prisoners, who faced death every day, chose to learn and perform the Verdi Requiem during their darkest hours.
Defiant Requiem: Verdi at Terezín has been performed at The Kennedy Center in Washington, DC; Lincoln Center in New York City; in Jerusalem as part of the Israel Festival in May 2012; before an audience of 5,000 in Budapest in 2010; at St. Vitus Cathedral in Prague; and in Terezín itself. The concert was performed in Berlin on March 4, 2014.
The Defiant Requiem Foundation, in partnership with Partisan Pictures, produced Defiant Requiem, a moving and powerful feature-length documentary film that tells the inspirational story of how and why conductor Rafael Schächter recruited a chorus of 150 fellow prisoners and taught them the powerful and enormously demanding Verdi Requiem by rote. Narrated by actor Bebe Neuwirth, the film has been broadcast on PBS and on BBC4 in the U.K and received numerous awards nationwide, including two Emmy nominations.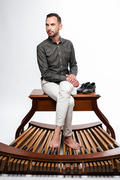 Artist
Organist Christopher Houlihan is widely acknowledged as one of the brightest stars in the new generation of American organists, praised by the media as "gifted" (New York Times), "dazzling" (Wall Street Journal), and "eloquent" (Los Angeles Times). Still in his 20's, Houlihan's international performing career is well underway, having performed in celebrated venues in major cities across North America and Europe, as well as at numerous conventions of the American Guild of Organists and the Organ Historical Society.
Artist

Winner of the Naumburg International Violin Competiton, and recipient of an Avery Fisher Career Grant, Tessa Lark is a standout soloist and chamber musician. At age 16, she performed with the Cincinnati Symphony Orchestra and has gone on to appear with such renowned musicians as Itzhak Perlman, Pamela Frank, Kim Kashkashian, and others.

Artist
The Manhattan Chamber Players are a chamber music collective of New York-based musicians who share the common aim of performing the greatest works in the chamber repertoire at the highest level. Formed in 2015 by Artistic Director Luke Fleming, MCP is comprised of an impressive roster of musicians who all come from the tradition of great music making at the Marlboro Music Festival, Steans Institute at Ravinia, Music@Menlo, Yellow Barn Chamber Music Festival and Perlman Music Program, and are former students of the Curtis Institute, Juilliard School, Colburn School, New England Conservatory, and Yale School of Music.
Artist
A consummate musician recognized for her grace and vitality, Orli Shaham has established an impressive international reputation as one of today's most gifted pianists.

Artist
Niklas Walentin (CH/DK), Alexander McKenzie (AU/DK) and Jacob la Cour (DK) have performed critically acclaimed concerts in Denmark, China, Russia, France, Austria, Portugal, Belarus and Germany in halls such as the St. Petersburg Philharmonic, Mariinsky Theatre, Salle Cortot and the Danish National Radio.
Trio Vitruvi won both first prize and the audience prize at the Danish National Radio's Chamber Music Competition 2014. After yet another first prize at the Jurmala International Music Competition 2014 the trio has since received awards from the royal family of Denmark, the Sonning Foundation and the National Arts Council "The Young Elite". Alongside playing concerts and tours, Trio Vitruvi works intensely with their mentor, violist and founding member of the Alban Berg Quartet, Hatto Beyerle, and works with the world class tutors of the European Chamber Music Academy (ECMA). Niklas, Alexander and Jacob are based in Copenhagen and continue also to work with Professor Tim Frederiksen.
Trio Vitruvi has their Wigmore Hall debut in January 2017 and will release their debut CD recording at Carnegie Hall in 2018. Since spring 2015, Trio Vitruvi has been a part of ECMA, European Chamber Music Academy.

Artist
Based in the Upper Manhattan neighborhood of New York City, the Washington Heights Chamber Orchestra is a professional ensemble that presents free concerts to the community. 2017-2018 marks the orchestra's third season, highlighted by nine free concerts. Comprised of musicians from Upper Manhattan, the orchestra presents engaging concerts with a diverse repertoire; including favorite classical works, genre bending crossover pieces, and works by living composers.
The WHCO was founded in 2015 by conductor and music director Chris Whittaker. The WHCO strives to engage the people of Washington Heights and neighboring communities through exemplary musical performances and innovative educational programming. All concerts are at the Fort Washington Collegiate Church at the corner of Fort Washington Avenue and West 181st Street. The WHCO is a non-profit performing arts organization.